Cherry blossoms bloom (Wild Himalayan Cherry ) in Khun Wang at Doi Inthanon National Park
Cherry blossoms are not only reserved for Japan. You can come to Chiang Mai and see their pink, little flowers in bloom right here, in the north of Thailand. The trip requires some effort and preparations, but you will not be disappointed. Cherry blossoms in Chiang Mai are as beautiful as you can imagine.
Khun Wang  Royal Agricultural Research Center is a destination and the highlight of this trip. Here is another good place for Thai Cherry Blossom where you will be WOW when you see it. Cherry blossom at Khun Wang is most beautiful than the other two that we have visited.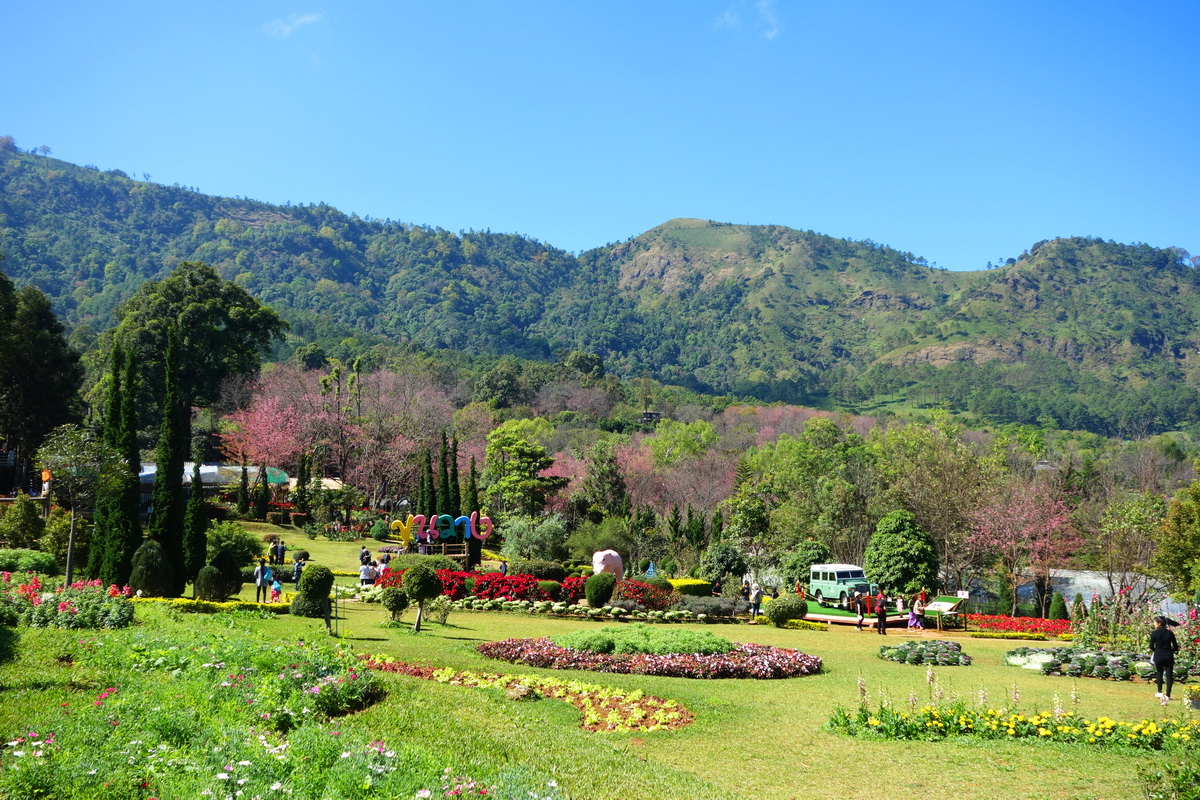 Khun Wang Royal Project was established in 2525 after his Majesty King had visited Baan Khun Wang and had observed that the land had been growing opium extensively.
What he saw appalled him the terrible beauty of millions of blossoming opium poppies swaying gently in the breeze. This was the "cash crop" for the Hilltribe peoples and very meager cash at that, as drug warlords were exploiting them. Villagers were also unknowingly destroying their own environment by using "slash and burn" agricultural techniques. To let either practice continue would ultimately bring disaster to Thailand. The King's personal solution to the problem was the birth of the Royal Projects Program and the establishment of an agricultural research station at Doi Angkhang.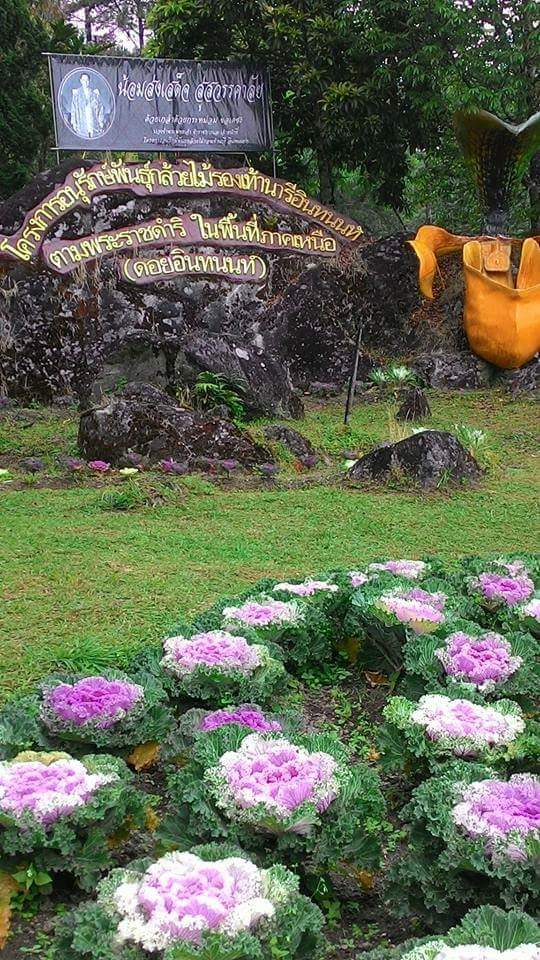 Since then, the King has installed several Royal Projects Programs throughout the Kingdom to benefit Hilltribe peoples. The program aims to provide an initial financial boost to villages as well as advice and guidance to get them started on the road to self sustaining activities such as farming and the sale of handicraft work. Members of the Royal Family frequently visit these Project sites to track progress and hear village concerns. Some villages even open their doors to journalists and foreign ambassadors to show how their communities have flourished under the Royal Projects Program.
Now Khun Wang Royal Project is used to breed and develop flowering plants such as tulips, lily, cauliflowers, orchid, peach flower, and Thai Sakura cherry blossom, etc. In addition, they also plant fruit trees such as macadamia nut, peach, plum, tea, sweet potato, guava, new Arabica coffee species namely Chiang Mai 80. Everything is in place to demonstrate the beauty and brightness.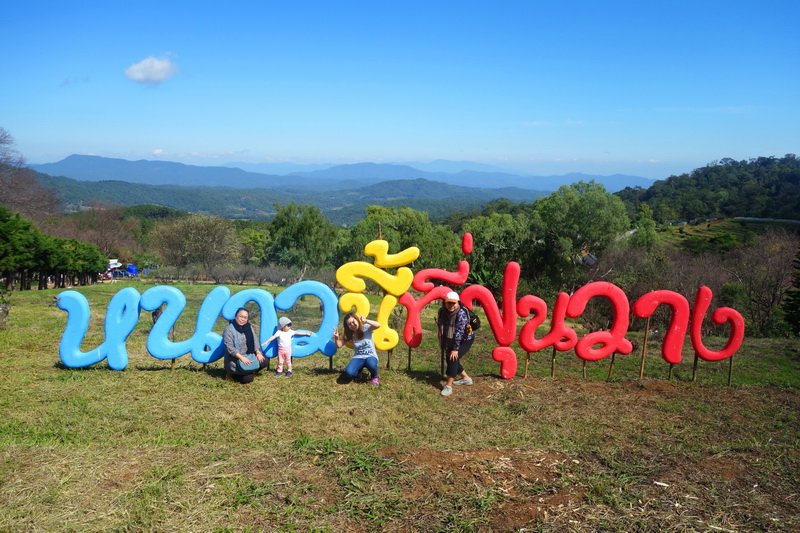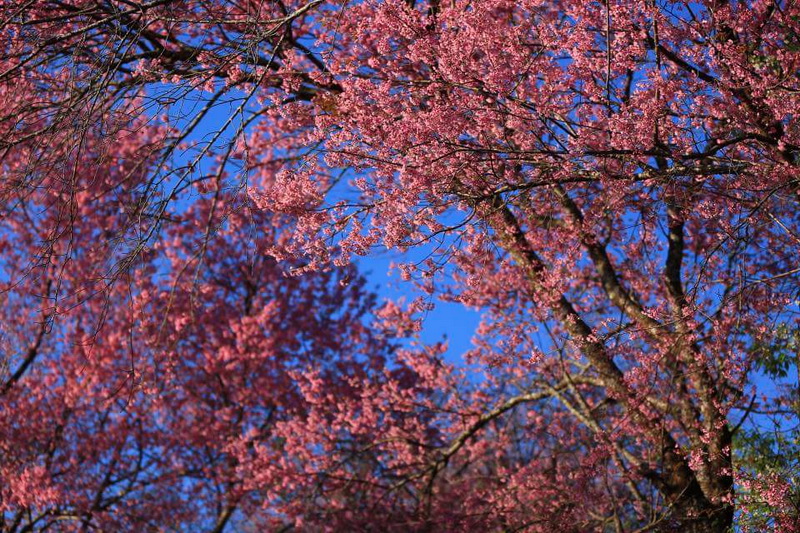 Every year the cherry blossom season peaks from January until mid February before fading out in early March. It usually bloom for only about two weeks a year. Highly recommended to get an update on the seasonal blooms before your trip. The royal agricultural research centres can accommodate the visitors in decent cottages, but you have to wait for a long time for a reservation. Pitching a tent is the best alternative.
How to get to Khun Wang
From the city Take highway 108 (Chiang Mai - Hod) at Chom Thong. Have the right to separate the Doi Inthanon National Park Highway No. 1009 of around 30-31 km with three separate feed the village center. Then turn right and go 16 kilometers to the village of Khun Wang. Now the village is about two kilometers to the station of Agriculture Khun Wang road is paved. There might be some holes.