Chiang Mai Flower Festival one of the most iconic events in Chiang Mai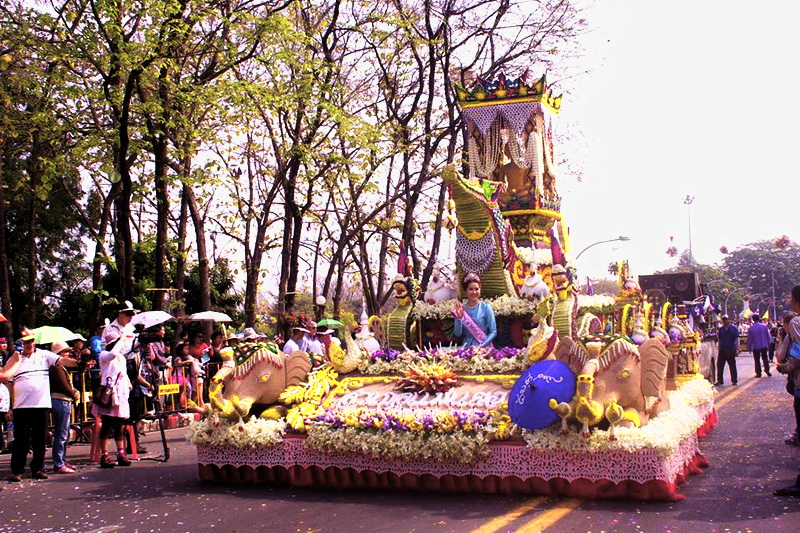 Chiang Mai Flower Festival is the annual flower festival at Buak Had Park near Suan Prung Gate.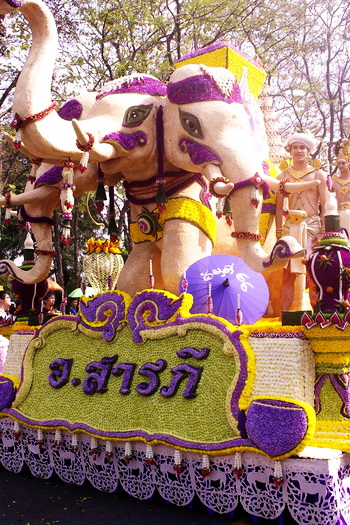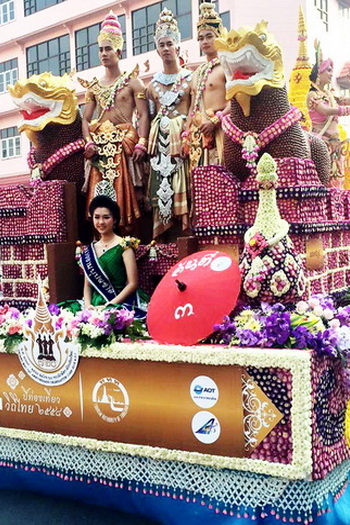 The Chiang Mai Flower Festival marks the end of the cool season in northern Thailand which has been held in the first week of February. It's the perfect time to witness the beautiful and bountiful displays of yellow and white chrysanthemums, the Damask Rose, the pink and purple Dendrobium orchids, and the fresh yellow marigolds all at the same time.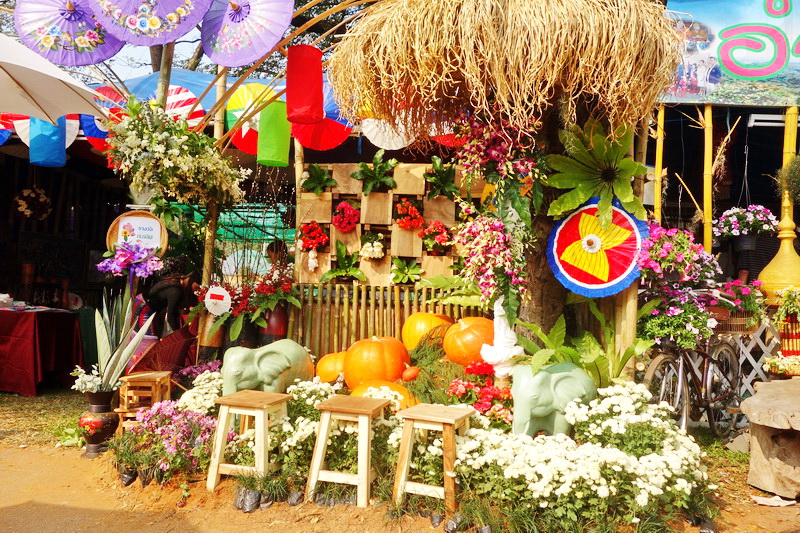 The first night of the fair, from 7 p.m. to 10 p.m., will open with a local beauty contest plus an international beauty competition. The second day will feature an elegant flower parade starting at Nawarat Bridge around 8 a.m. The procession goes down Thapae Road and finishes at Buak Had Park at the southwest corner of the old walled city.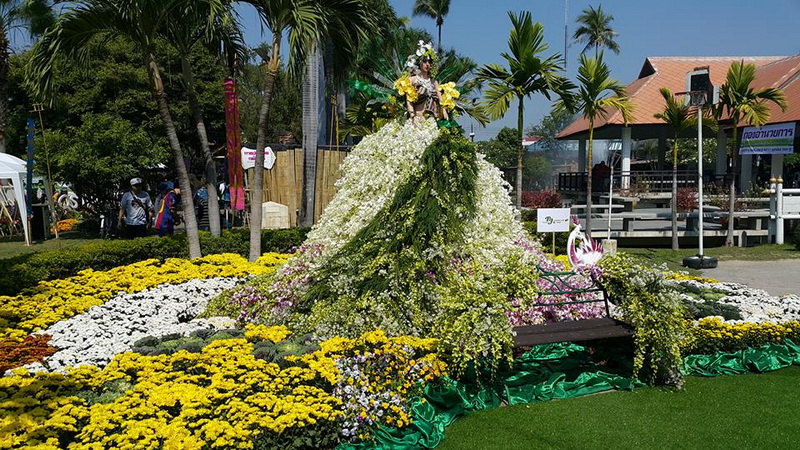 But the main attraction is the display of flowers at the park for three consecutive days, with lots of food stalls and OTOP goods for sale. You can also enjoy some mini-concerts, traditional dance and music, and other entertainments every night 7-10 p.m. along the road in front of Buak Had Park and at Thapae Gate.