Mok Fah Waterfall are a part of the Doi Suthep - Pui National Park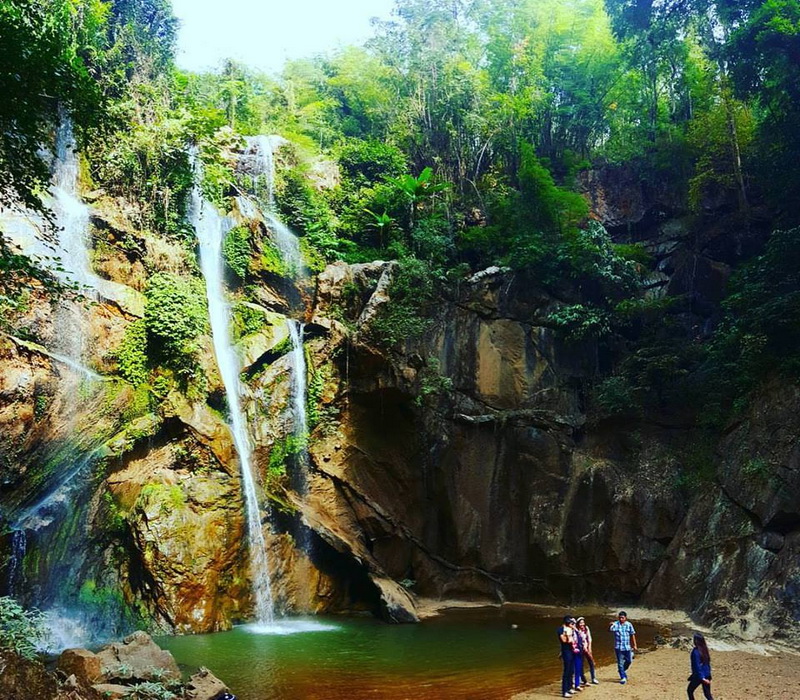 Day tour to Mok Fah Waterfall Chiang Mai, Mae Tang area If you're visiting Chiang Mai and want to try something tourists don't get to do, then how about swimming at the Mok Fah waterfall just 60km outside of Chiang Mai and on the non-tourist road to Pai, Mae Hong Son.
Mok Fah Waterfall is one of the beautiful waterfalls located in Doi Suthep-Pui National Park in Mueang district, Mae Rim district, and Hang Dong district in Chiang Mai Province. The national park is 163,162.5 rai or around 261 square kilometers. The highest point of it is at Doi Pui, which is on a height of 1,658 meters above sea level.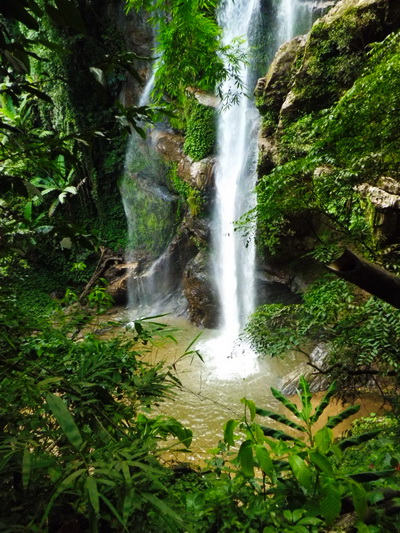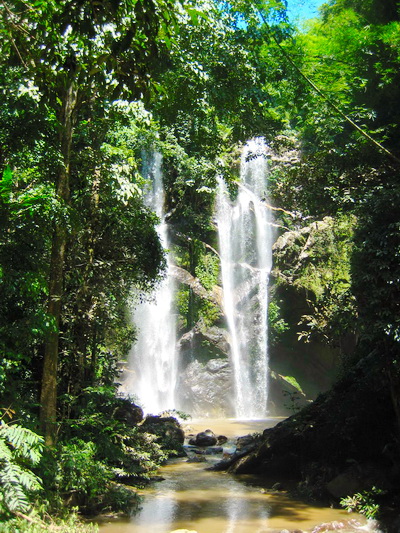 This one-level waterfall is located in Doi Suthep-Pui National Park on the Mae Malai-Pai road. Mok Fa waterfall is surrounded with lush green trees, is full of water all year round. Within the same area there are also the Mork Fa caves (Bat Cave) and nature trail.
The main attraction is of course Mok Fah Waterfall. It is huge, 60-metres high! It's allowed to swim there, so take your swimming suit and towel. Water is cold and fresh, perfect for cooling during the hot day in Thailand.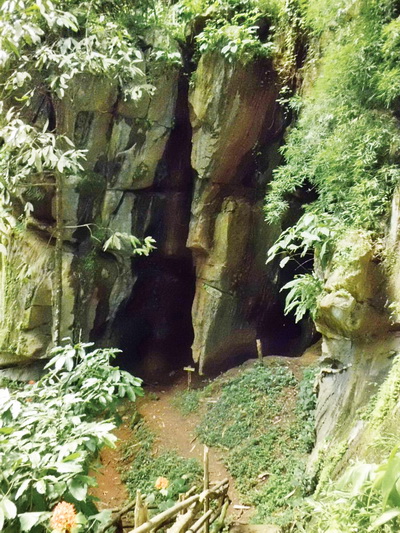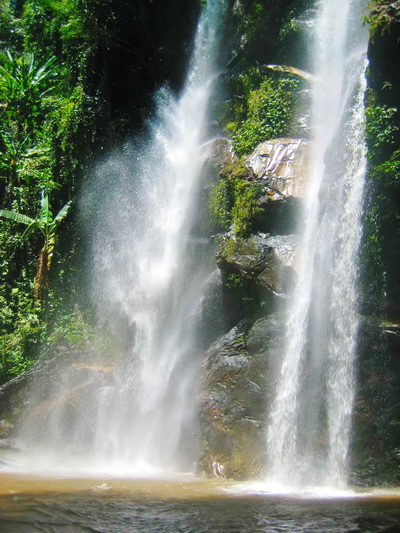 How to get to Mok Fah Waterfall

From Ching Mai city centre dive along highway no. 107 (Chiang Mai - Fang route). Take a left turn to route no. 1095 ( Mae Malai - Pai route) around 45 km.
Entrance fee : Admission for foreigners is 200 Baht.
Operating time : 08.00 - 17.00
Address : Doi Suthep-Pui National Park, Mae Malai-Pai Rd., Suthep, Muang Chiang Mai, 50000