Siam Insect Zoo is a gem of a facility and great experience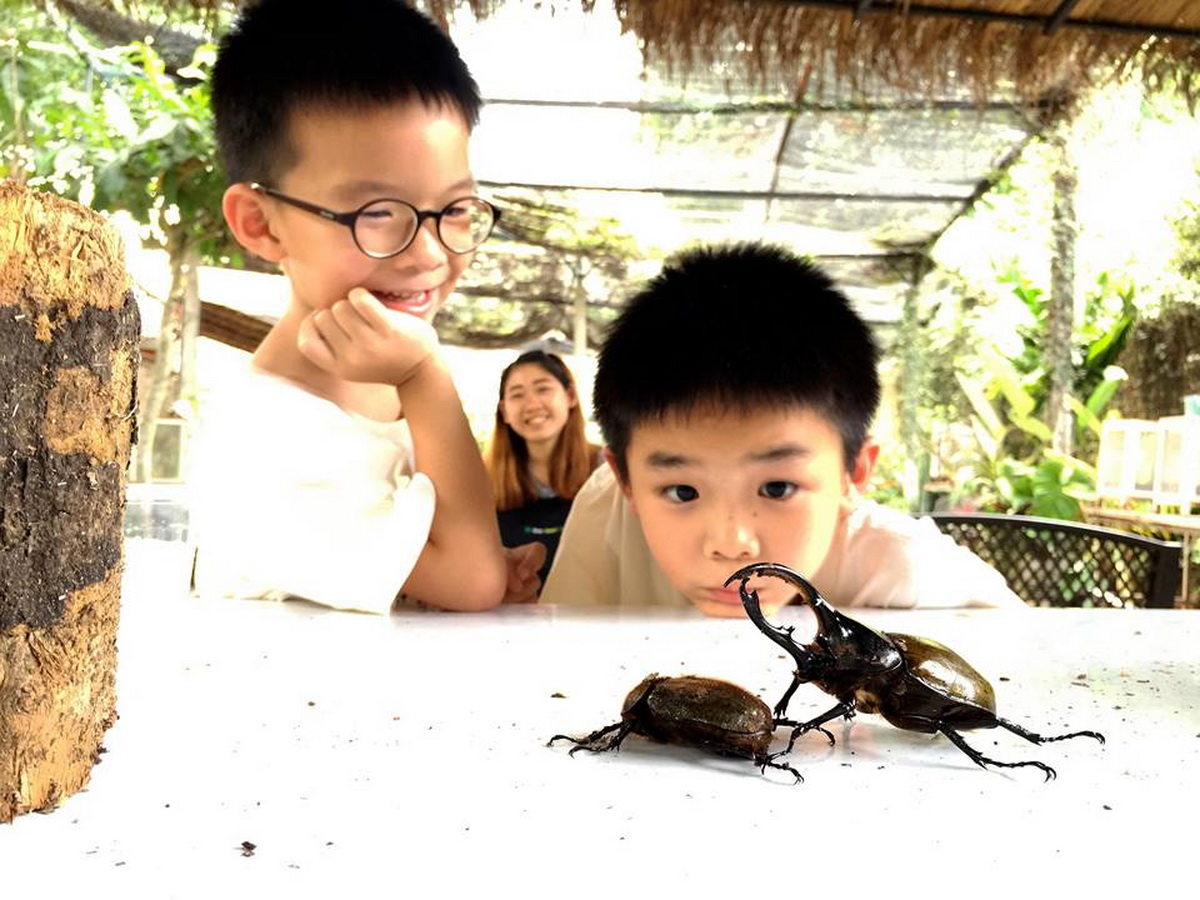 If you are in Chiang Mai put Siam Insect Zoo on your list of "must-visits". It's instructive, fun and full of surprises. If you love insects you will need no encouragement; if you hate them you'll be converted.
If you feel like learning about insects and their way of life, study the numerous charts and exhibits; if you just want to relax, stroll round the butterfly garden, admiring the colourful flowers and the lush vegetation as well as the graceful butterflies, dragonflies and other insects.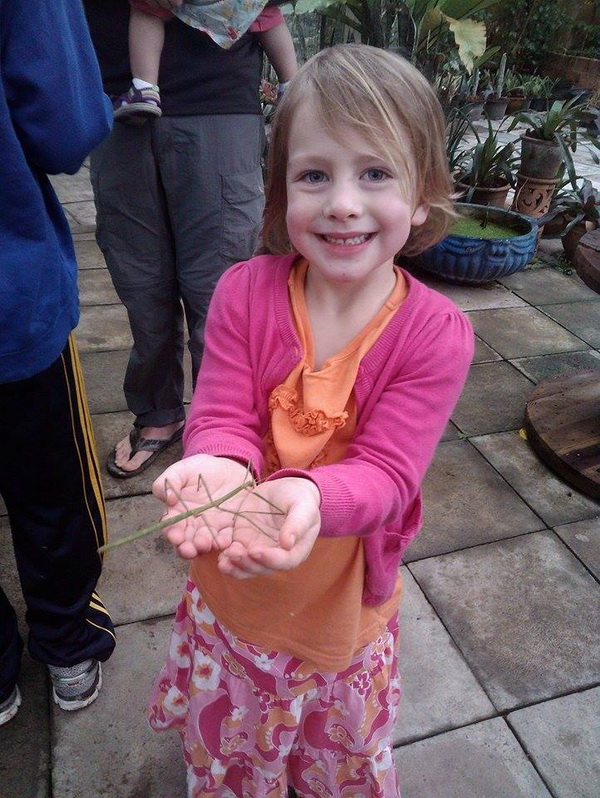 An Array of Other Life-forms
According to the sign which greets you as you enter the door of this museum, insects are the "major animals of the world". I assume this refers to their vast population, but it could also be a statement recognizing their ability to survive millennia of differing climates and outlast every other creature from the dinosaurs to the all-destructive human being. I couldn't help but wonder how easily insects would dominate the world if they were the same size as people.
Located on the Mae Rim - Samoeng Road, this zoo is the culmination of over 30 years of insect collecting, and it houses a laboratory where the study and breeding of insects takes place.
Siam Insect Zoo features two main zones : the museum and the zoo.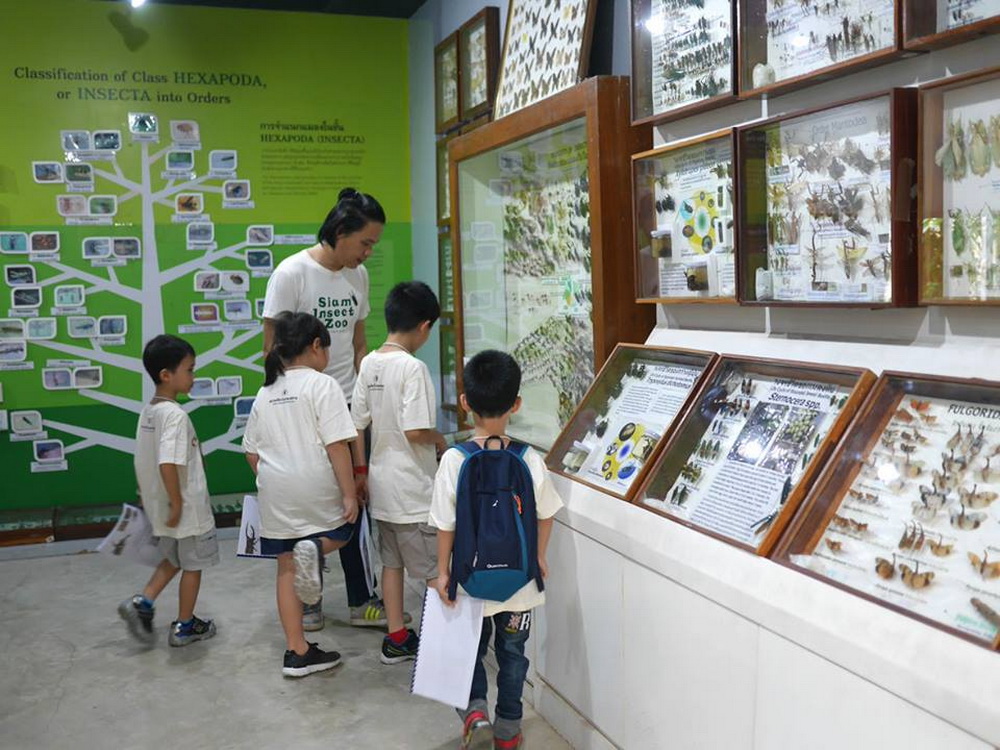 The indoor display houses a large number of preserved insects and offers the visitor interesting information on the phylogeny of insects, their diversity, and their astounding ability to metamorphosis. Some prominent displays are of the butterfly world which features a rare specimen of a hermaphrodite butterfly (half-male and half-female), and some giant or extinct varieties.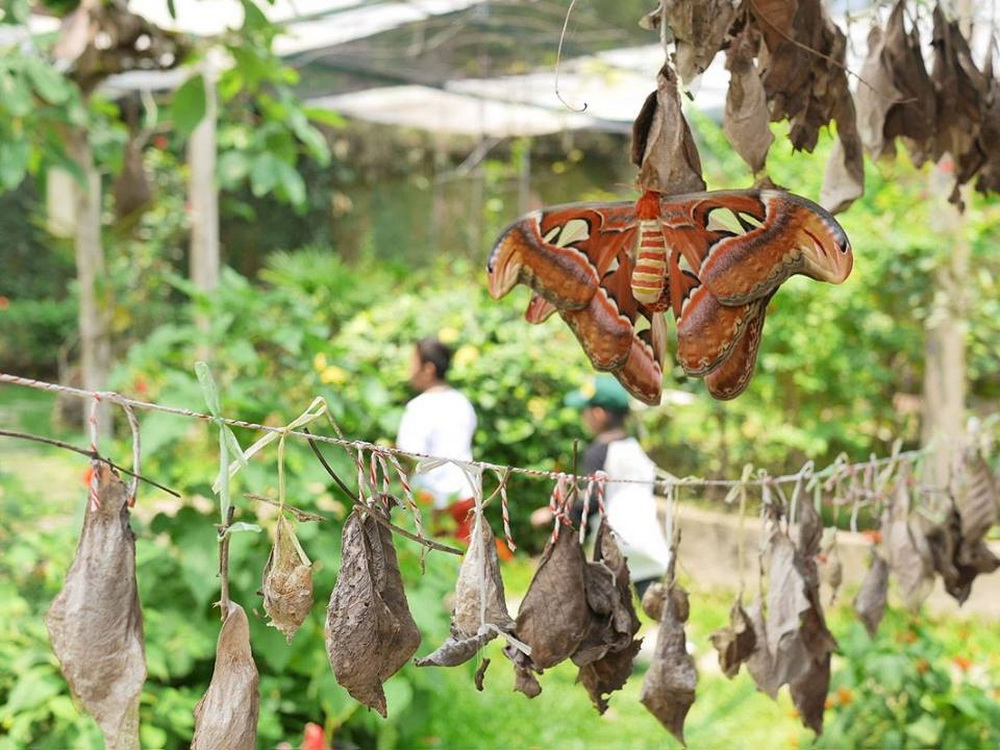 The outdoor zone has live critters, buzzing and crawling about everywhere. You can get up close and personal with well-known insects and arachnids such as the walking-stick insect, the praying mantis, millipedes, centipedes, beetles, giant scorpions and spiders. The tour offers educational activities so it is always a favorite among local schoolchildren. It takes in trainees and students of entomology from universities too.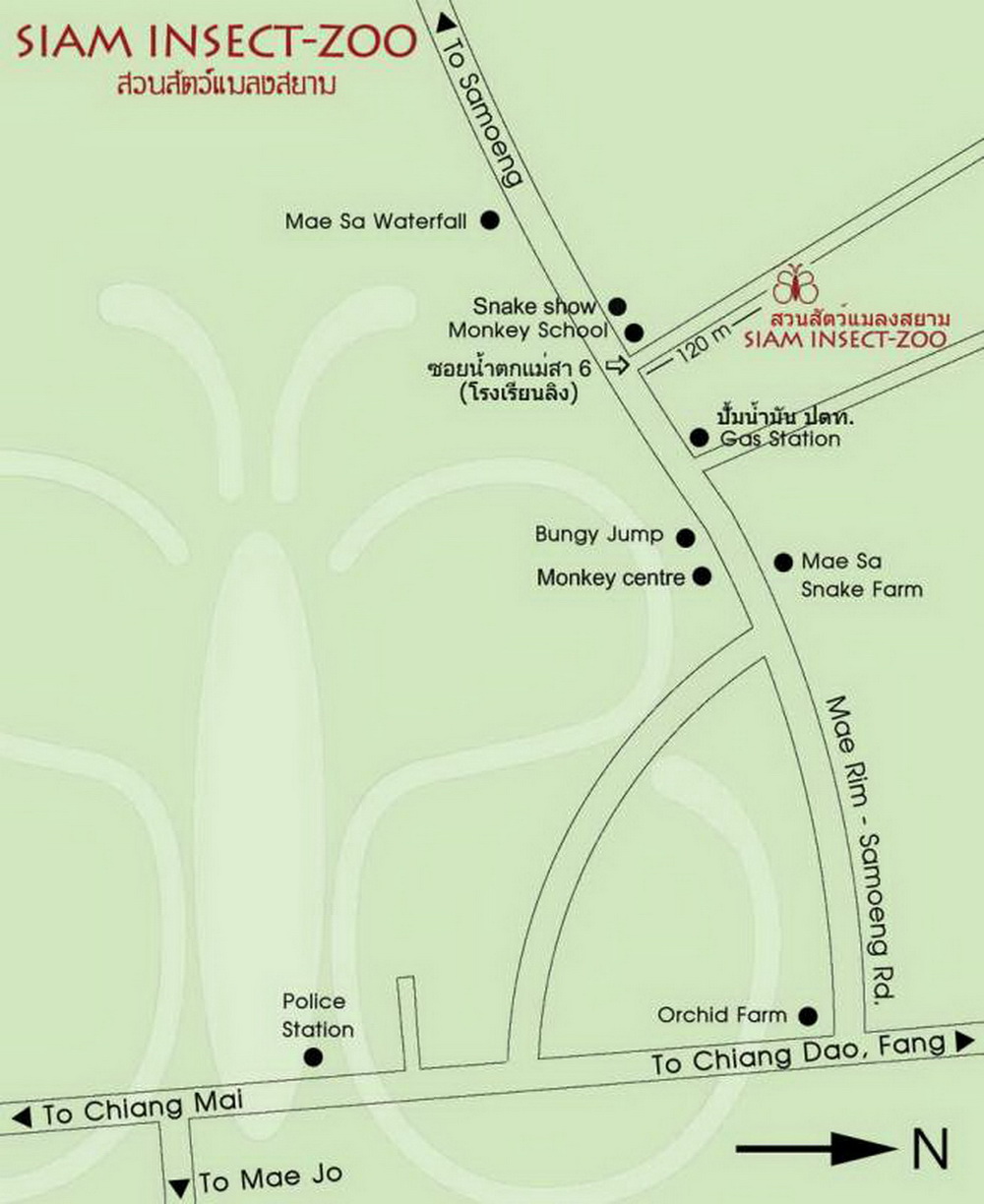 Opening Hours: Siam Insect Zoo opens daily from 9.00-17.00.
Address: 23/4 Moo.1 T.Maeram Amphoe Mae Rim, Chang Wat Chiang Mai 50180, Thailand