Wiang Kum Kam Underground Ancient City Tour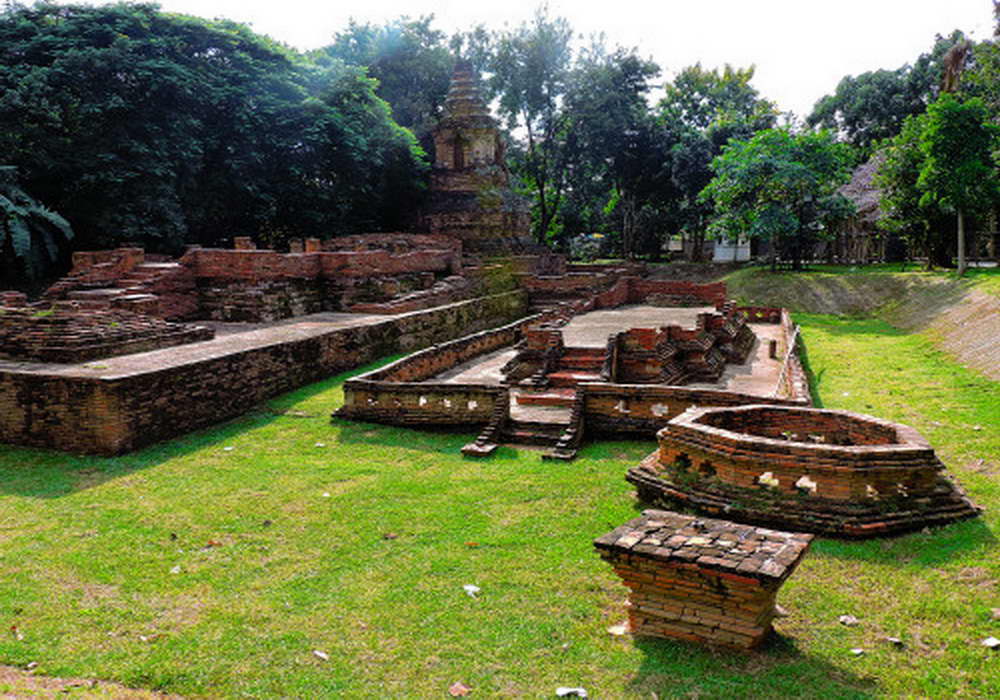 The demise of Wiang Kum Kam as the first capital is a little different from those of another ancient capitals for a period of only 10 years. Rather than being left in ruin, the old town was completely submerged under the Ping River, which rapidly changed its route and swept the whole city under. Had it not been by chance rediscovered (in 1984), the story of Wiang Kum Kum would just be a legend.
After a number of archaeological expeditions were carried out, experts unearthed extensive city foundations and more than 40 ancient structures within an area of 850 metres long and 600 metres wide.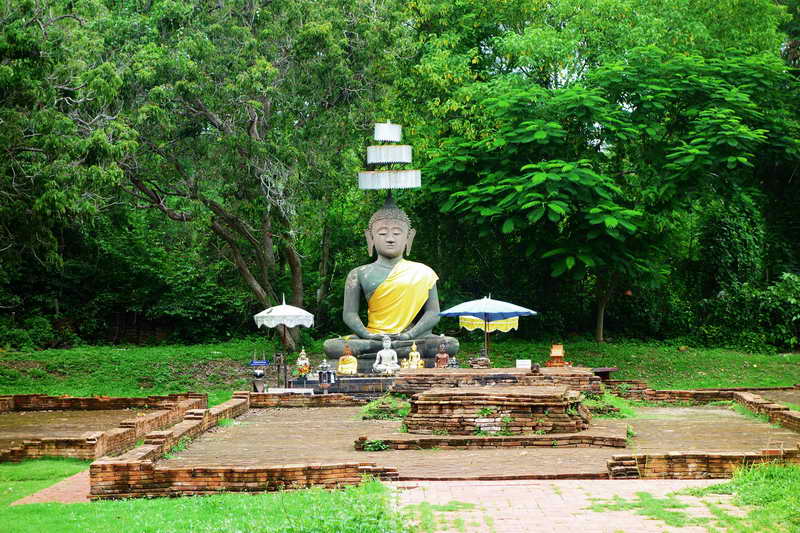 Getting around in the Historical Park
The survey found that there are over 40 sites of the ancient remains in the area of Wiang Kum Kam. Some are the ancient Buddhist temples and some are the ancient Buddha image.  The important one are  Chedi Liam Temple, Chang Kham Temple, the pagoda of Kum Kam Temple, Noi Temple,  Pu Pia Temple, Pra That Khao Temple and E-Kang Temple. The art and architecture are varied and mixed between the old and the modern form of ancient Lanna.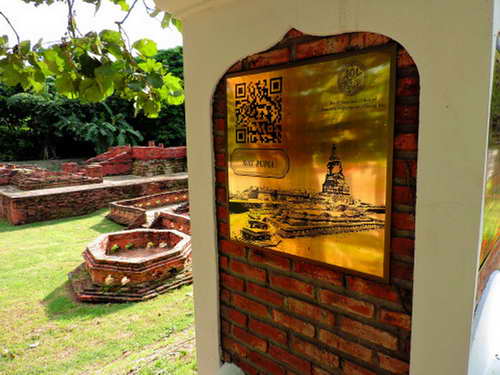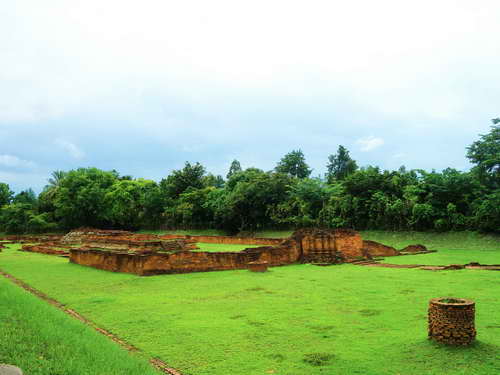 The best way to start the trip is to visit Wiang Kum Kam Information Centre where you can get a history and clear picture of Wiang Kum Kam in former times. The centre is divided into several rooms to exhibit Wiang Kum Kam, including a multimedia room and other rooms featuring the historical development and significance of Wiang Kum Kam in various aspects, such as geography, strategic importance, development of architecture and ways of life of the people.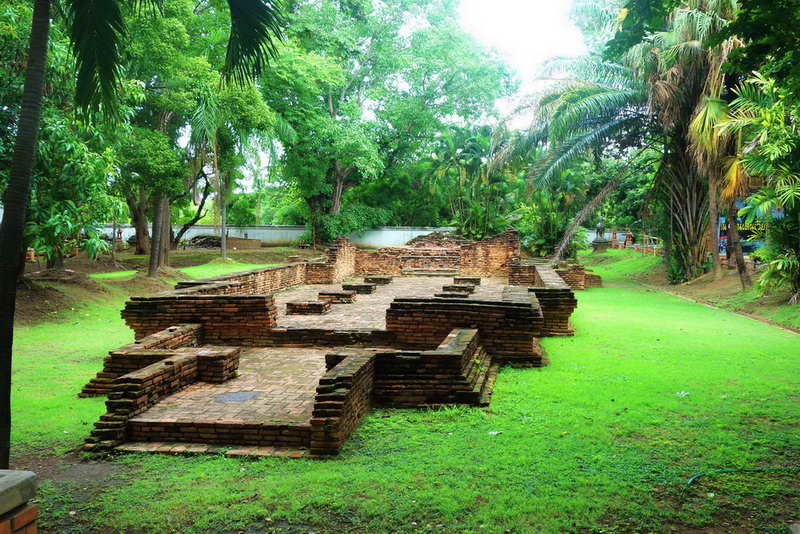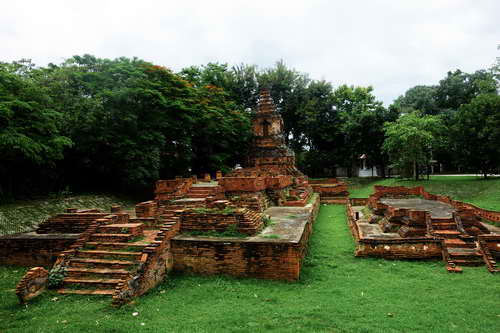 How to get to Wiang Kum Kam
Wiang Kum Kam archeological site is found near the Ping river a few kilometers South of Chiang Mai town. The easiest and most comfortable way to get there is by private tour by travel agency in Chiang Mai or taxi. A tuk tuk will cost around 200 Thai Baht one way. The ride takes about 15 minutes from downtown Chiang Mai. You can ask the driver to wait; agree on the price and duration of the trip before leaving. Alternatively, charter a songthaew, a converted pick up truck with benches in the back for about 150 Baht.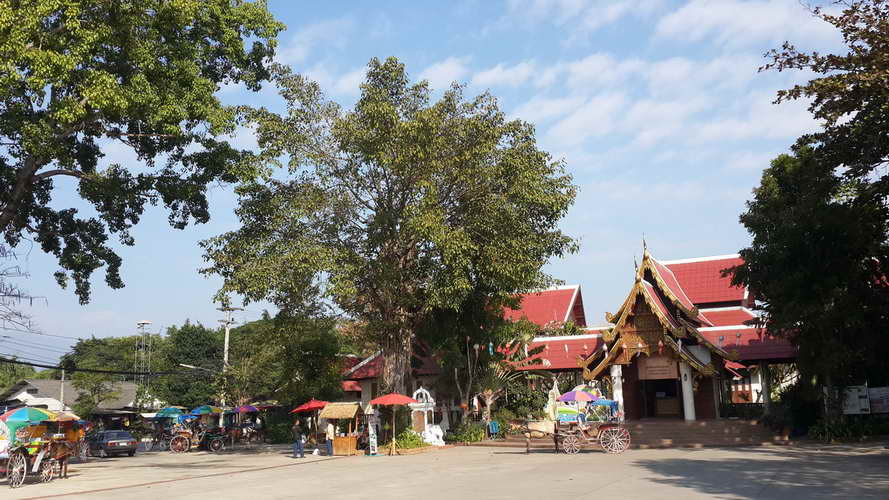 Entrance fee

At the information center you can make a tour with a horse carriage (200 Baht per carriage per tour) or with a tram (20 seats, 1-5 persons 250 Baht, 6-10 persons 300 Baht, 11-15 persons 350 Baht, 16-20 persons 400 Baht per tram per tour), rent bicycles (20 Baht) or take a look at the Wiangkumkam Museum (20 Baht).
Opening Hours: 08:00 – 17:00
Location: About five km southeast of the Old City (take Route 106, or Chiang Mai – Lamphun Highway, from Chiang Mai City) Tel: +66 (0)53 277 322